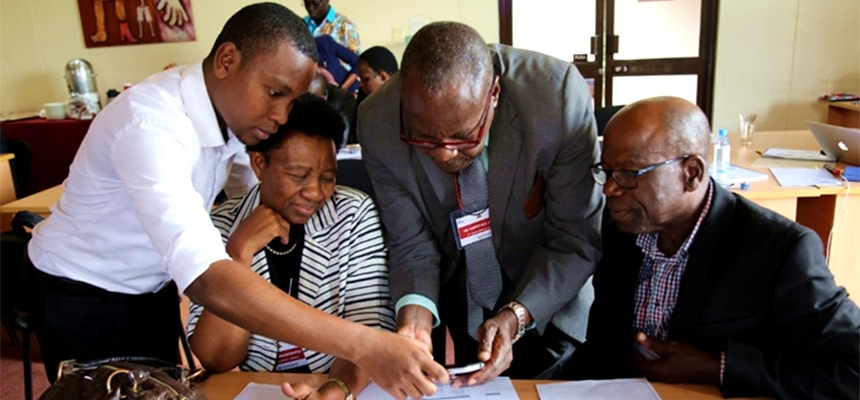 The course is designed to equip senior managers with leadership and management tools, frameworks, skills, and knowledge that will enable them to increase the quantity and quality of services they provide.
Leadership, Management and Governance (LMG) for Health System Strengthening funded by JICA, is a programme or course that focuses on strengthening and harmonising regional training and collective learning capacity for sustainable health systems strengthening in 38 countries across Africa. Health system weaknesses are a major impediment to the achievement of the Sustainable Development Goals (SDGs) and other health targets. Globally, health systems strengthening has been recognized as critical for improvement of health services and subsequently health outcomes. This training course seeks to provide both the trainers and trainees with a comprehensive approach to health system strengthening. Over 400 health professionals have benefited from the programme over the last six years. 
To produce a critical mass of policy makers and practitioners who understand the tenets and principles of health systems and will contribute to overall health systems strengthening to the improvement of health outcomes across Africa. 
The course is designed for middle-level managers and planners (central, regional and district /county, sub-district), health facility and programme managers, newly recruited health managers, public health association managers, operational managers in health facilities, academicians and researchers in health systems in both private, public and non-governmental institutions. 
Want to know more about this course? Reach out here