Our Model to Outstanding Suitanable Perfomance
4
Outstanding
Sustainable Perfomance
MISSION CENTRED TARGETS
Through its strategic objectives during the 5- year implementation period, ICD intends to reach its mission-centred targets through three types of engagement with health- related institutions across Sub-Saharan Africa: comprehensive, inclusive, and distinct levels of in-depth interventions.
Comprehensive involves building e&mLearning systems in institutions, mentoring, training, purchasing equipment, seconding staff, and revising training curriculum over a 1+ year engagement. Inclusive entails multiple support interventions but generally lasts less than one year. Distinct interventions involve one or more interventions at a time.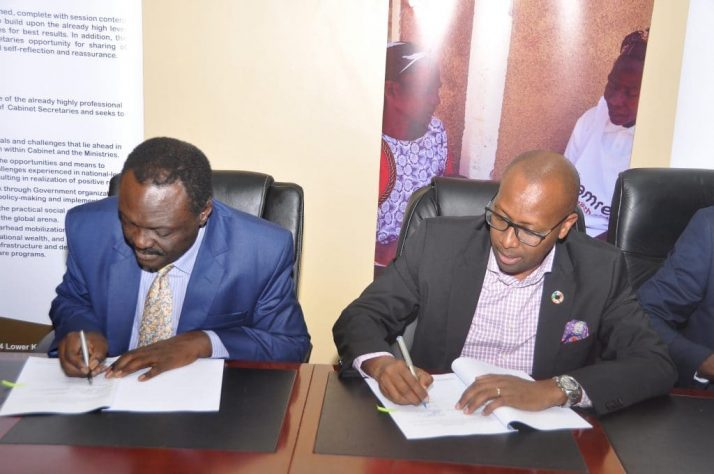 COLLABORATIONS: FINANCING THE PLAN
In order to meet the budgetary requirements for the Strategic Plan, ICD's resource mobilization efforts will focus on cash and in-kind contributions and sustainable saleable services. The Institute strives to stand apart as the leader in HRH innovation and creativity that will attract donors and partners towards collaborations. ICD will enhance its visibility through an improved communications plan, increase targeted training for its staff, strengthen intentional networking, build efficient, clear processes within the Amref family, and work actively with Amref country offices.
The budget estimates that financing activities identified for implementation in the Strategic Plan for the 5-year period will comprise US$45,850,000. ICD plans to partner and collaborate with other like-minded actors in the HRH space in seeking funding to develop and implement HRH interventions in Sub-Saharan Africa. ICD intends to also engage in fee-for-service activities to ensure adequate technical assistance to training institutions and organisations in the health sector to strengthen overall health service delivery. Existing and prospective ICD donor partners within the implementation period appear to the right.