How eLearning is equipping midwives to fight maternal, child mortality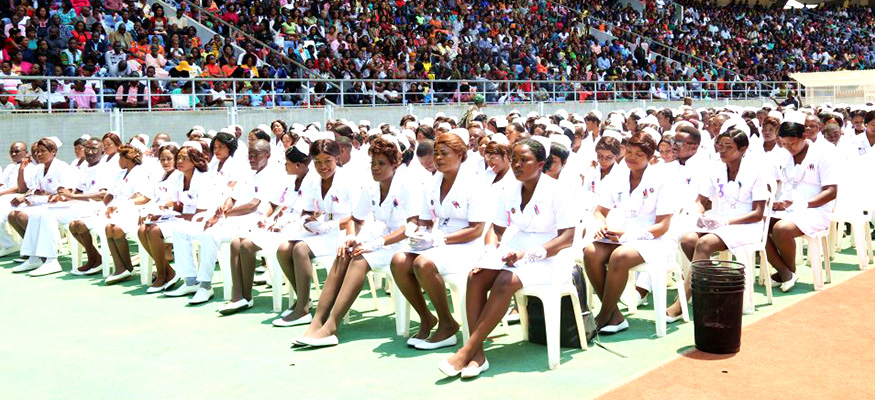 It is 3.00pm. Save for the nurse who stands in the corridor near one of the treatment rooms, there is hardly any activity in the waiting area. On the table at the extreme right corner sits a young lady dressed in a spotless clean pink uniform with a white nurse cap neatly fixed to the middle of her head. Her eyes glued on the screen, she reads through a document while taking notes. She must be so engrossed in her work; for she doesn't notice my presence until I walk up to her and introduce myself.
Quickly she looks up, pushes aside the notebook, and scrolls down the screen of her laptop. "Are you the lady I have been waiting for? Glad to see you….," she says, her face lighting up with a broad smile. Betty Namulemo 27, is one among many midwives who, in June 2016, enrolled for the GSK 20% Reinvestment eLearning programme in pursuit of a diploma in midwifery at Jinja School of Nurses and Midwifery.
A Worthy Investment
Namulemo, currently working at Bugembe Health Center IV in Jinja District, does not regret enrolling for the programme. In just one semester, Namulemo has gained lots of midwifery knowledge which has drastically changed her attitude towards her job and enabled her manage health conditions better than she did before enrolling for the programme. "I have acquired modern knowledge on how to manage certain conditions," explains the confident midwife.
Mentorship Relationships Formed
In the same breath, Rebecca Ssubi, a nursing officer who doubles as a mentor and supervisor for Namulemo says the staff at the health center are already benefiting from the training.
For instance, Namulemo updates them about the latest drugs used to manage health conditions. "She discouraged us from using diazepam to treat mothers in labor who have eclampsia. This has saved the lives of many mothers", explains Ssubi.