Come Exchange Knowledge with us at ECSACON 2021!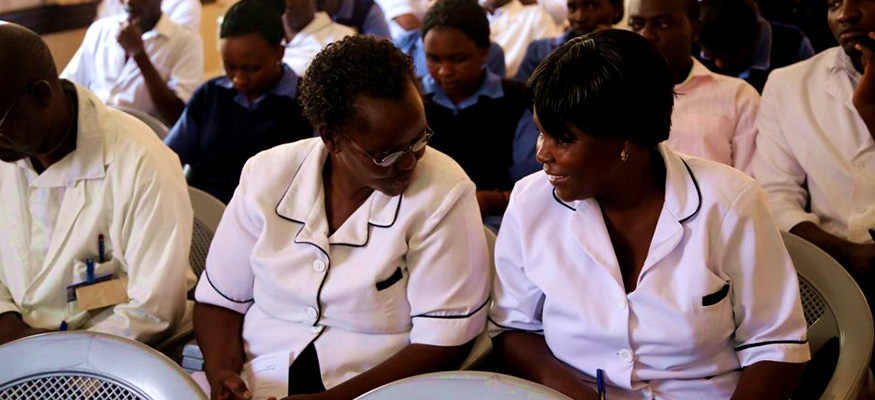 The 14th East, Central and Southern Africa College of Nursing (ECSACON) Conference is set to kick off on Wednesday 8th through to Friday 10th September, 2021 in Arusha, Tanzania. Themed "nurses and midwives responding to global health challenges of the 21st century," this conference will bring together nurses, midwives and related professionals across the ECSA region – and even beyond – with an aim to share knowledge and exchange professional experience for the purpose of improving the quality of health care services in the region.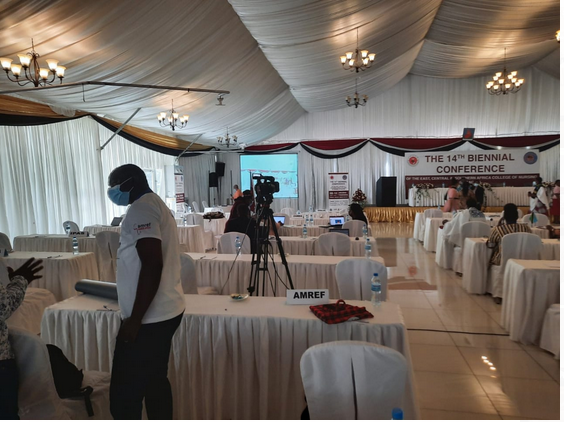 Our team from Amref Health Africa's Institute of Capacity Development and Amref International University will actively participate in the conference through oral and poster presentations, showcasing best practices, experiences and lessons learnt over the years in training of frontline health workers. Come interact with us as we share knowledge on:
Brokering knowledge to address global health challenges in the 21st century
Knowledge management innovations during the COVID-19 pandemic: the case of Learning Circles in Anglophone Africa
Knowledge and skills gap of midwives to conduct obstetric ultrasonography screening in PHC facilities in Kajiado and Kisii counties
An outcome survey on COVID-19 training course for healthcare professionals in Kenya
An evaluation of the effect of digital learning on CPD uptake among the health workers in Kenya
Knowledge, attitude and practices on mental health among healthcare workers and community members in Meru County, Kenya
Effectiveness of leadership, management and governance capacity on improvement of health outcomes in Nyeri, Kakamega, Nairobi and Kilifi counties
Is mentorship and training key in provision of emergency obstetric and newborn care services? A formative evaluation of before and after study in Samburu County, Kenya
Baseline survey of Malaria indicators in epidemiologic zone of Kenya: Developing a rationale for targeted capacity building of Malaria case management – A case study of Homabay County, Kenya
Effect of COVID-19 on maternity services
And much more! (Please

click here

for the schedule of the oral presentations at the conference).
As one of the event sponsors, Amref Health Africa seeks to leverage on this conference platform to continue living up to its mission of increasing sustainable health access to communities in Africa through solutions in human resources for health, health services delivery and investments in health. You can also find out more on twitter through the hashtag #AmrefECSACON2021. See you there!