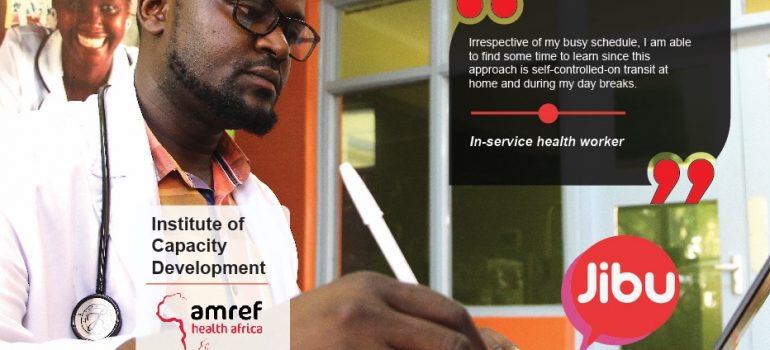 October 3, 2017
Digital technologies will influence the future of well-being and economic growth worldwide. African economies are well-positioned to benefit from this accelerating technological change that will help to overcome limitations and the costs of physical infrastructure in important areas
of economic life.
The health sector is benefitting from this trend, in particular in Africa. Substantial investment in digital solutions in recent years have already improved health services in Africa. African leaders who gathered at the African Ministerial Dialogue on digital health leadership at the May 2017 World Health Assembly affirmed their commitment to digital health and identified the pathway towards realising strong Digital Health Ecosystems in their countries. A Digital Health Ecosystem is the holistic application of Information and Communication Technologies (ICT) to support and improve health care delivery, its coordination and integration across providers.
In this study, framework conditions, requirements and options for the successful, sustainable implementation of Digital Health Ecosystems in Africa are analysed with the goal to create an action-oriented framework for digital
infrastructure and services, based on a well-founded health policy context. Relevant partners include decision makers, health system operators and industry in African countries, development partners and companies with expertise in Digital Health Ecosystems and applications.
The study provides a basis for these actors to jointly develop Digital Health Ecosystems that address the respective needs and technical requirements of African countries.
The study results are summarised in seven key
messages and recommendations:
Seven Key Messages
1.
Digital health supports the Sustainable Development Goals and Universal Health Coverage.
To meet the health targets of the Sustainable Development Goals by 2030, progress must be accelerated, in particular in regions with the highest burden of disease. When implemented appropriately, digital health is a great enabler towards better health care and health coverage.
2.
The establishment of a national Digital Health Ecosystem should be based on an integrated framework.
A sustained transformation of health systems requires a holistic vision, driven by priorities and a unifying approach that ensures that all eHealth applications are integrated through a national digital health infrastructure platform—a Digital Health Ecosystem.
3.
There is no one-size-fits-all solution for digital health.
Implementing and sustaining digital applications in the health sector is demanding, complicated and time-consuming. There is no one-size-fits-all platform solution. Instead, each solution has to be tailored to local needs, circumstances and resources.
4.
Instead of developing individual pilots, governments
and development partners should focus on integration.
Stand-alone eHealth implementations and pilot projects that rarely reach scale or sustainability
should be avoided. Focus on a few health care
and/or public health priorities to guide nation-wide investments. Ensure coordination and integration
of all stakeholders.
5.
There are four building blocks for successfully
implementing a National Digital Health Ecosystem: a strategy, roadmap, implementation elements and evaluation.
Drafting an eHealth strategy will not do the job. Three additional building blocks are needed: An actionable, realistic roadmap on how to move from strategy to implementation and long-term sustainability, six implementation elements (national platform, core services, interoperability guidance, leveraging the "open" approach, change management, governance and legal framework) and measuring impact to guide further development.
6.
Fostering a Digital Health Ecosystem requires close coordination of all stakeholder, with strong leadership from governments.
Governments make decisions on health system structures, regulation and financing and determine the needs, priorities and investment procedures in Digital Health Ecosystems. To avoid the disparate development of siloed eHealth applications, a national framework must include close coordination between all stakeholders. Therefore, calls for tender specifications must fully align with the national digital health framework.
7.
Digital health investments should be based on a cooperative investment approach.
To translate opportunities into action, a cooperative investment approach is recommended. Customers, local Ministries of Health, health care providers and health professionals, national and international development partners and financiers, not-for-profit and commercial suppliers, providers of digital health software, hardware and services should come together and collaboratively pursue country or district-specific opportunities.