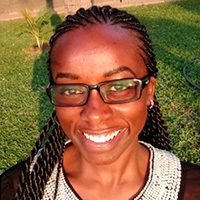 Joyce Muthoni
Project Assistant
Joyce is a project assistant working with the ICD eCampus team. She holds vast experience in extensive editing and elearning content development. In her current role, she develops and delivers eHealth and mHealth initiatives for various ICD projects. She also has upper intermediate competency in the French language.
Before joining Amref, Joyce worked for five years at a mobile telecommunication firm based in Nairobi in the role of product and service development and providing client support.
Joyce is a music and book enthusiast. She enjoys outdoor adventures, reading, learning new knowledge and spending time with family and friends.