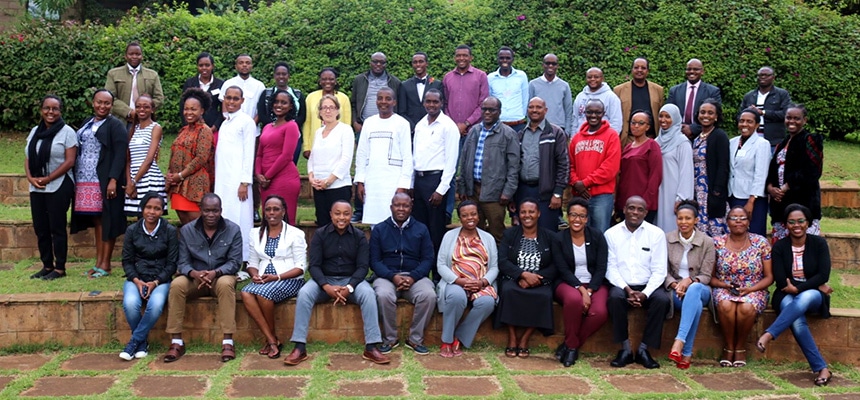 Course Overview
The Leadership, Management, and Advocacy (LMA) programme has been developed through a consultative and collaborative effort among Health Care partners in Surgical Health and management training including G4 Alliance, Amref and Johnson & Johnson. The programme is based on the identified training needs among surgical health practitioners, administrators, and managers. The needs were identified through consultative forums held among G4 Alliance partners.
The Leadership, Management and Advocacy (LMA) for service providers in the surgical health sub-sector is a one-week intensive programme designed to enhance surgical, anesthetic, obstetric and trauma care providers with leadership, management and advocacy capability to enhance efficiency and effectiveness in the surgical sub-sector in Kenya.
Since its inception in 2018, 43 Surgeons, Obstetrician, Anaesthetists, and trauma care providers have been trained and afterward being mentored for a period of 12 months to implement and successfully complete their Surgical Health Improvement Project (SHIPs).
Objectives:
The course is designed to equip providers in the surgical sub-sector with frameworks, skills, and knowledge that will enable them to increase the quantity and quality of services they provide.
Duration:
7 days then followed by 12 months mentorship programme
Target Audience:
Leaders, managers and practitioners (administrators, surgeons, anaesthesiologists, obstetricians and trauma care providers) working in health care institutions (Public, Private and NGOs) in the surgical health sub sector region.
Next Intake:
TBD